TESTIMONIALS
David Lymann ( Ceo Tilleke & Gibbins Bangkok )
Done it right the first time
Björn Schneider (Chief Engineer)
Quality close to super yacht standard
Hirotaka Kidosaki ( Kidosaki design Tokyo Japan)
Quality of laminated Oak the best we have seen so far in Japan
Laurens Rinke ( Royal Phuket Marina)
After hiring amateurs we found out quite quickly how cheap professionals are.
William Rowley ( Blue Canyon Phuket)
2nd Best was not an option!
Jeff – Baan Sai Taan Phuket
Until I can find anyone professional I will do the work myself – You are the exception
Kata Beach Resort
( 5500m2 laminate floor 2003 )
Difficult circumstances for Kaindl Phuket but the job was done on time
Frank Dreist GM 2003
Boat House / Kata
Fast and clean installation K. Montri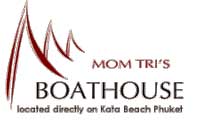 Mom Tri's Kitchen / Kata Noi
Royal Phuket Marina
Twin Palms / Surin Beach
The solution we have been looking for all the time for timber floors.
Carl Langenskiold Owner
Mangosteen Resort & Spa / Rawai

Boat Lagoon
Laguna Village
The Pavilions
I hate you! You know exactly what you are doing sanding our floors.
Owner

Lakewood Hills
The floor looked like plastic before you came.
You brought out the natural beauty.
Villa 14 anna  & Hans Van Royen
Perfect Job and good service for replacing the floor with teakwood
Villa 2 Alexeji & Natalie
Baan Thai Surin Hill
I like the company in which the owner works too.
Günter Killer
Courtyard Mariott
Changed two rooms in 24hours ready for Mariott room inspection – passed
Peter Hurst Project Manager
The courtyard Patong Beach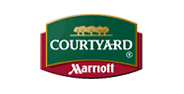 Cruise Asia RV River Kwai
Restored the deck and rooms to perfect finish.
Benno Birner /Cruise director
Le Raffine
Cape Sol Resort / Koh Samui
Francesca Manganelli Leng
After all the information you have given us you must have a PHD in this matter of wood floors
You would like to leave us a testimonial or recommendation and get listed here on our happy customer page, just contact us.